Rank
Trader
Deposit
Review
Pros
Rating

1

$250
eMarketsTrade was launched in 2014, which makes it one of the newest cryptocurrency trading companies. It offers many cryptocurrencies among which are Bitcoin...

Daily market outlook news
Great selection of account types
Very easy to use


Learn More
Trade Now

2

$250
CFD Global is a leading Contract for Difference (CFD) broker that has a strong global presence. The company was founded around the time when the world first started to talk about Bitcoin...

No commission fees
Well regulated
MT4 available


Learn More
Trade Now

3

$300
Dedicated exclusively to cryptocurrency exchange and trading, HitBTC was established in 2013 and its website was launched in 2014. Even though the company...

Outstanding security
Very low fees
Non-stop customer support


Learn More
Trade Now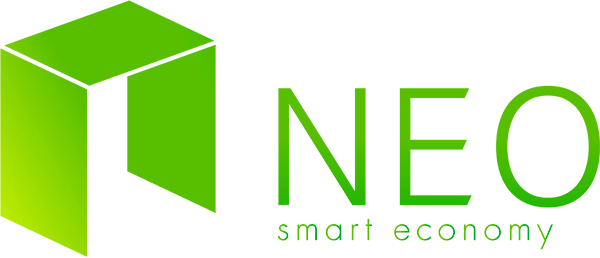 NEO is both a cryptocurrency and a blockchain platform. It hosts smart contracts, DAapps and ICOs and it is decentralised. The project was first launched in 2014 and it is based in China. In fact, it is the country's top cryptocurrencies. Even though NEO has not been around for a really long time, its global popularity among cryptocurrency traders is quickly increasing.
NEO's founder is Da Hongfei and is considered to be one of Asia's top digital currency and blockchain innovators. Initially, the platform was released under the name AntShare but it was rebranded to NEO in June 2017. That was also when the company announced that will take a new direction by focusing on smart economy solutions.
NEO vs. Ethereum and Bitcoin
NEO is often referred to as the Chinese Ethereum since both of these platforms have a lot of things in common. As a start, NEO and Ethereum are more than just digital currency projects. They also cover other fields such as decentralised applications, smart contracts and Initial Coin Offering. This is why it can be said that the two platforms have a similar role in the cryptocurrency world.
That, however, does not mean that there are no differences between NEO and Ethereum. For starters, the two companies seem to have drastically different goals. Ethereum is focusing its efforts on the current market demands whereas NEO has its eyes set on the future. To be more specific, the project's ultimate goal is to push the transition from a tradition to a smart economy. To make that possible, the platform can digitalise all types of real assets. So, yes – the blockchain capabilities of NEO and Ethereum are quite similar but the way in which they are using them has little in common.
The Chinese Ethereum that aims at facilitating the transition from a traditional to a smart economy.
Another crucial difference between the two platforms has to do with the protocols which they use. Ethereum relies on PoW or Proof of Work, whereas NEO uses dBFT or a Delegated Byzantine Fault Tolerance. The days of PoW are believed to be numbered as it requires massive energy consumption and vulnerable to attacks. NEO's dBFT, on the other hand, is a modification of the PoS or Proof of Stake protocol which was introduced after PoW and it does not rely so heavily on energy use. However, the nature of the Delegated Byzantine Fault Tolerance protocol does not really make NEO a decentralised platform. That is because the number of validators is limited and most of them are part of the company's team.
Still, the protocol used by NEO does have a huge advantage – a faster transaction speed. The network of this project can make 10,000 transactions per one second. In contrast, Ethereum can only make 30 transactions per a second.
NEO (Antshares) vs. GAS (Antcoins)
When it comes to cryptocurrency tokens, NEO is quite different compared to other such platforms. That is because it has two crypto tokens – NEO, which was previously known as Antshares, and GAS, which used to be called Antcoins. NEO is the NEO blockchain investment token and it has a 100 million hard cap. GAS tokens also have a hard cap of 100 million but it was not pre-mined. Unlike Altshares, Altcoins are divisible.
So, NEO tokens are management tokens which technically is not an asset but it has more to do with the utilisation of the NEO platform. GAS is more of an operational token that is allocated for things like smart contracts, DAapps and etc.
How to buy NEO?
NEO and GAS tokens can be bought from many different exchanges and cryptocurrency brokers. Traders have a different opinion on which of the two makes a better investment. On one hand, 1 NEO can generate 1 GAS. However, GAS is not pre-mined and it is the token on which the NEO platform operates.
Regardless of how you choose to invest in NEO, consider the liquidity which the broker has. Also, research the fees that traders are required to pay. Some cryptocurrency brokers offer different types of accounts for users which can sometimes offer you extra convenience.