Dedicated exclusively to cryptocurrency exchange and trading, HitBTC was established in 2013 and its website was launched in 2014. Even though the company is confidently stating that it is the world's "most advanced Bitcoin exchange," it offers users the opportunity to trade not only bitcoins but also more than 150 digital assets. HitBTC has users from many different countries and it has established itself as one of the most popular platforms that focus on mainly cryptocurrency trading.
Pros that crypto traders get to enjoy with HitBTC:
Outstanding security;
Unlimited cryptocurrency deposits and withdrawals;
Very low fees;
A wide range of instruments;
Non-stop customer support;
HitBTC provides very secure transactions since it relies on a 2-factor authentication. This technology certainly reduces the risks that come with cryptocurrency trading such as cyber-attacks and frauds but it does make some aspects of the sign-up and transaction processes tedious. However, given the higher security level of the platform, this is a rather minor inconvenience.
Supported cryptocurrencies
HitBTC allows its clients to trade with an impressive list of cryptocurrencies. What is more, this list is constantly growing. Aside from well-known digital currencies such as Ethereum, Litecoin and Bitcoin, the website also supports the trading of many other altcoins. The company adds new digital assets to its portfolio on a regular basis and it allows its customers to be directly involved in the decision-making process. That is done through voting. Every month, HitBTC lets its users choose the next supported token on the firm's list. As a result, the company currently offers over 150 digital assets.
Getting started
Even though HitBTC is used by many experienced traders, it is also friendly with the cryptocurrency newbies. Users who are not very familiar with cryptocurrency trading, have the option to practice through a Demo mode on the platform. Through it, they can try out not only the website but also API without spending a single dime.
Those who want to quickly start trading with HitBTC will need to set up an account first. That, however, will take only a few seconds of their day as the signing up process of the company requires users to only add their email and to select a password. Once they do that, they can immediately start trading cryptocurrencies. HitBTC offers many trading pairs and a few types of trading orders which are all thoroughly listed on the company's site. The platform itself is compatible with Web and features a very intuitive user interface. The latter is a valuable detail for newcomers since they will be able to easily learn on it.
Fees and depositing/withdrawal limits
When users create an account on HitBTC, they automatically receive the right to make unlimited cryptocurrency deposits and withdrawals which is something not many other brokers offer. Still, there is a fee on every market trade and a rebate on execution. The fee which customers are required to pay for every market trade amounts to 0.1% and the rebate on LP orders is set at 0.01%. That is why the minimum withdrawal amount should always be higher than the network fee.
Some final words
With its remarkable selection of cryptocurrencies, HitBTC can easily lure any crypto trader. The interface of the platform is so intuitive and smooth that even newcomers will have no problem using it. And yes, the fees that it has will not be appreciated by every trader but they are quite low. Plus, the fact that you can make an unlimited amount of deposits and withdrawals gives HitBTC a huge advantage over most other cryptocurrency trading companies. All of that makes the platform worth the while for most altcoin trading fans.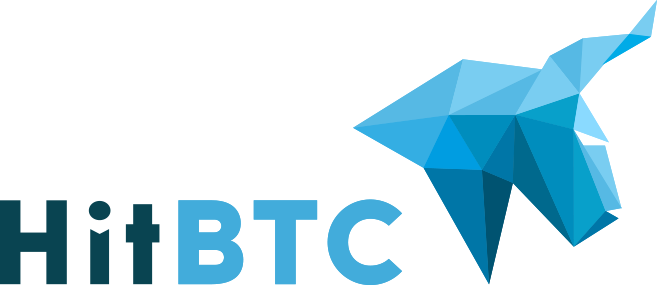 Official website:
hitbtc.com
Year opened:
2013
Account types:
One basic account type for all users
Commission fees:
A set 0.1% execution fee
Minimal withdrawal:
Anything higher than the execution fee
Pros:
Highly secure
2-factor authentication
High liquidity
Low fees
150 available instruments
No limits for deposits and withdrawals
Client support:
24/7 via phone and email